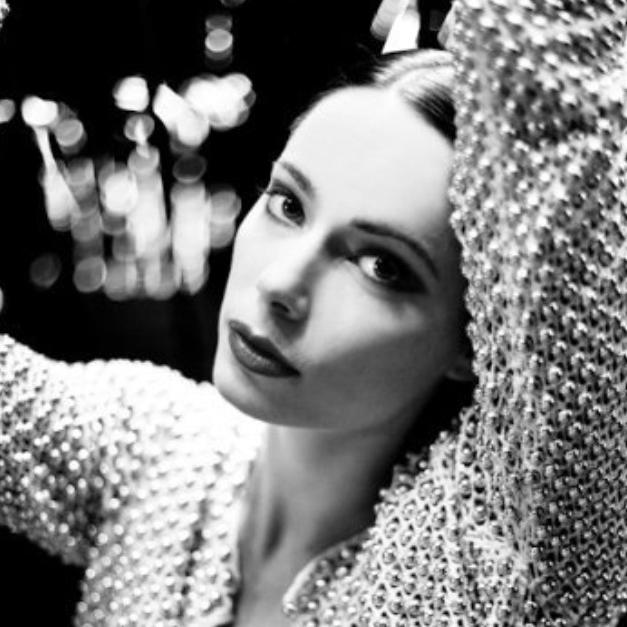 Jennifer White is a London-based choreographer and movement director.
She graduated from Rambert School of Ballet and Contemporary Dance. She was nominated for the Critics' Circle National Dance Awards for Emerging Artist, and was highlighted as a breakthrough artist in The Observer's Hot List.
She most recently choreographed Barbie (2023) by director Greta Gerwig.
Her work in film has spanned nearly a decade, from working one-to-one as a movement coach to choreographing large-scale dance sequences. Her film credits include Barbie (2023), Mission: Impossible – Dead Reckoning Part One (2023), Dungeons & Dragons: Honor Among Thieves (2023), Last Night in Soho (2021), The Kid Who Would Be King (2019), Last Christmas (2019), Overlord (2018), Maleficent: Mistress of Evil (2019) and the Lockwood & Co. TV series. She began working as a movement coach for Elizabeth Olsen, working on six Marvel films and two TV series: Avengers: Age of Ultron (2015), Captain America: Civil War (2016), Avengers: Infinity War (2018), Avengers: Endgame (2019), Doctor Strange in the Multiverse of Madness (2022), Ant-Man and the Wasp: Quantumania (2023), WandaVision and Agatha: Darkhold Diaries (original title Agatha: Coven of Chaos).
She has choreographed and danced in music videos for Adele ('Rolling in the Deep'), Tom Vek ('Aroused'), and Aurora ('Queendon') and has performed alongside Basement Jaxx and choreographed for companies such as Hermes, Liberty London, Castrol EDGE, McDonald's, and Temperley London.
Jennifer's career as a performer took her on world tours with artists and dance companies including Hofesh Shechter, Russell Maliphant, BalletBoyz, Kylie Minogue, Sarah Brightman, and the National Dance Company Wales. She performed on stage with Katy Perry, Cheryl Cole, and Florence and the Machine and in films for Chanel, Lucozade, and Acura as well as in Anna Karenina (2012) directed by Joe Wright and in the TV series Mr Selfridge. She has danced and acted in two dance films: Erebus, a collaboration between Russell Maliphant and film directors Warren Du Preez and Nick Thornton Jones, and the award-winning Young Men (2016) from BalletBoyz. She also performed in The Hurly Burly Show, a burlesque show in the West End.
She has worked extensively with choreographer Sidi Larbi Cherkaoui, assisting him on creations for Sadler's Wells with Natalia Osipova and Sergei Polunin, the Martha Graham Company, and his 2019 film, Radioactive. She performed his works 'Milonga' and '4D' on a world tours and danced Larbi's choreography in the adaptation of Anna Karenina as well as performing in his adaptation of Les Indes Galantes at the Bayerische Staatsoper, Munich, in West Side Story at Flanders Festival Ghent and in a campaign choreographed by him supporting those experiencing domestic violence: 'Break the Rountine' with music by Ellie Goulding.
Through her practice, Jennifer fell in love with the Feldenkrais Method and has continued to be fascinated by its benefits for everyone. Accessing the nervous system in ways that benefit her as a dancer, it has also enabled her to communicate movement with non dancers. Slowing down and bringing a depth of concentration to yourself can open up new opportunities in your body and therefore in your life.
Showreel