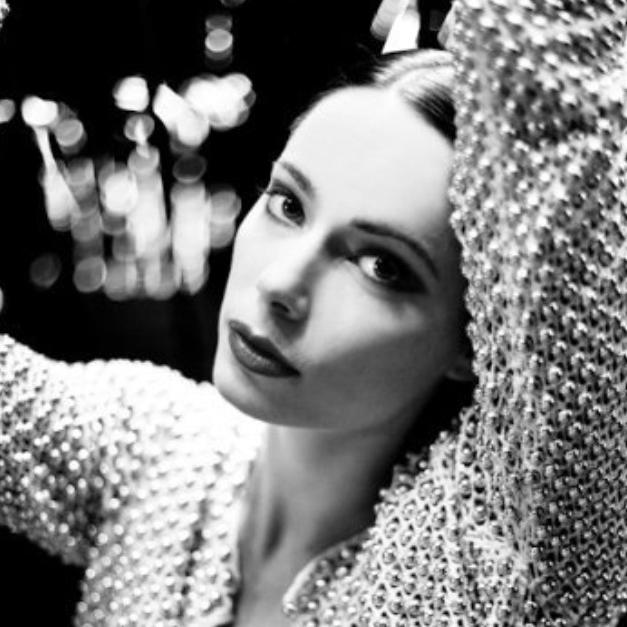 Jennifer White is a London-based Movement Director, Performer, and Choreographer.
She graduated from Rambert School of Ballet and Contemporary Dance. In 2006, she was nominated for the Critics' Circle National Dance Awards for Emerging Artist. In 2007, she was highlighted as a breakthrough artist in The Observer's Hot List. She has toured internationally with the NDCW, Hofesh Shechter Company, Russell Maliphant Company, Ballet Boyz, Kylie Minogue, and Sarah Brightman's 'Dreamchaser' concert tour. She continued to work for Katy Perry, Chanel, ITV's 'Mr Selfridge', Cheryl Cole, Lucozade, and Acura commercial. She has danced and acted in two dance films, 'Erebus' and the award winning 'Young Men'.
She has choreographed and performed in videos and live performances for Adele and Tom Vek; choreographed for Basement Jaxx at the Barbican where she performed with Lil Buck. She has performed a solo she choreographed for Castrol Oil at Cern and won awards for the commercial for Castrol Edge. She choreographed a dream scene for Marvel Comic's 'Avengers – Age of Ultron'. She has also been coaching and movement doubling for Elizabeth Olsen in 'Avengers: Age of Ultron', 'Captain America: Civil War', and 'Infinity War'. She has just finished working with Patrick Stewart and Angus Imrie on a Fox production where she choreographed the movements for the character Merlin. She has also been Movement Directing for M&Co on their TV Adverts.
She has worked extensively with Choreographer Sidi Larbi Cherkaoui. Assisting him and rehearsal directing on creations for Sadlers Wells with Natalia Osipova and Sergei Polunin, Martha Graham Company and a Hermes Perfume Commercial. She has also performed his work on a world wide tour with 'Milonga'. Danced Larbi's choreography in the film adaption of 'Anna Karenina', performed at the Bayerische staatsoper in 'Les Indes Galantes' Directed by Larbi, She danced at The Ghent Festival of Flanders in 'West Side Story' , She danced in a campaign 'Break the Routine' with music by Ellie Goulding. She is continually grateful for all the artists she has gotten to work with throughout her varied career and she looks forward to exploring more movement in more ways with more people!
She continues to explore movement in performance Jennifer is also studying a course called 'Feldenkrais Method' which focuses on movement with a therapeutic approach to bring balance to the Mind and Body.
Showreel